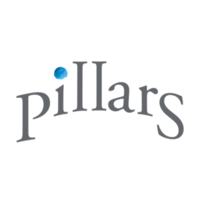 Function
Marketing
Experience
Senior Level
Salary
62k-78k
Type
Full Time
About The Position
Our Story:
PILLARS YOGURT was founded with a simple mission: to create healthier, more convenient, functional foods that taste great and only use simple and natural ingredients. 


Today, we make the healthiest drinkable yogurt on the market and our growth is on fire with over 1400+ points of distribution, growing every day! 


Your Role:

Are you a creative marketing leader, passionate about helping drive the movement of better-for-you foods?


Helped build a brand from an early stage? PERFECT!

We are looking for a marketing trailblazer to join our leadership team and help bring Pillars to the world!


We want your help building out all aspects of brand management and marketing, including developing marketing strategy and plans across multiple channels – digital, print, event and more. 
From working a trade show booth to managing a teams of brand ambassadors in multiple regions, packaging design, social media, PR- you will help manage it all and have a major impact shaping our brand and driving awareness daily.


Related experience touching all areas above would be awesome… a track record of resourcefulness to "figure out" what you don't know, required.

Pillars is still very much a scrappy startup and we all wear many hats. We need a marketing leader who is both strategic and creative, willing to roll up your sleeves and do whatever it takes to manage our marketing processes end-to-end.

Key responsibilities:
Be the creative genius behind our awesome brand and continually create ways to bring it the masses!
Work closely with the founder to create and execute our marketing strategy – build campaigns for multiple aspects of marketing including in-store, digital & social,  and event
Content development and end-to-end execution; manage interns, freelancers, and occasional agency for continuous generation of content; ensure 'brand grows everyday'
Create/manage end to end process of packaging design for new products, promotional and print materials
Developing influencer marketing programs and create strong partnerships w/ brand advocates
Sharpen our marketing messages and create brand consistency across all channels- print, web, digital
Analyze and apply insights from qualitative and quantitative data related to physical and digital marketing performance
Own & manage internal and external teams of brand ambassadors for events and store demos
Create and manage marketing budget- allocate spend and build a strategic plan for key marketing initiatives
Create and track KPI metrics for key marketing responsibilities and ability to think creatively about ways to exceed KPI's through out of the box ideas
QUALIFICATIONS:
Bachelor's degree and minimum 4+ years marketing/leadership experience in CPG/natural foods
Comfortable performing in fast-paced, resourced constrained, constantly changing, environment
Graphic design & photography experience is a plus- content is king!

COMPENSATION: Commensurate with experience, plus bonus potential. Position will be initially structured as a 6 month contract. After 6 months, company & candidate will renew option to renew or restructure.


Based in Boston with some remote component possible for the right candidate.


Send resume, cover letter, and examples of related work to Support@pillarsyogurt.com
710b86da-a06a-47a2-8c78-833810c4e10d