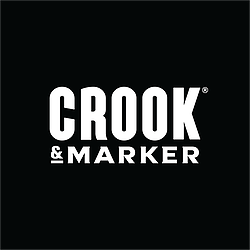 Function
Sales
Experience
Entry Level
Type
Full Time
About The Position
What is Crook & Marker?


People want to have a good time without feeling guilty about what they're drinking. At last, that's possible with Crook & Marker, the only spiked and sparkling beverages of their kind: Zero sugar. Made with organic alcohol. Overflowing with bold, refreshing flavor.


Our goal is to redefine the alcohol beverage space. People want refreshment, taste and variety without compromising enjoyment – and we have what they're seeking.


We're looking for people with tremendous growth potential to help chart a historic journey. We want dreamers who have the talent, passion and desire to drive change in our industry and empower consumers to enjoy a better tomorrow. We seek the future leaders of our company who will someday look back with pride on our cherished early years when we rewrote the story of our industry.


We want to give the right person the honor of joining us so we can charge toward our envisioned future together. Visit www.crookandmarker.com for more information about us.

Who Are We Looking For?


We're seeking a talented and driven Market Activation Specialist. This is an extraordinary opportunity to join a world-class sales team. The Market Activation Specialist will build a leading presence for Crook & Marker in the Off & On Premise retail environment by visiting prioritized outlets frequently, engaging with management and consumers, growing distribution, creating effective merchandising displays, leading sampling efforts and driving incremental case sales.


What are the Key Responsibilities?


In this critical role, your mission is to:
Own a major retail ecosystem in select accounts and geographic area
Drive an undeniable leadership presence for Crook & Marker through strategic merchandising
Ensure that every associate in your retail ecosystem is aware of Crook & Marker and the unique selling proposition associated with our revolutionary brand.
Engage consumers in the retail environment while on sales calls – evangelize the brand to everyone all the time
Own your results and use sales data to drive your performance
What Do You Need to be Considered?
21+ years of age
Desire to learn and grow within the alcohol beverage industry
Reliable transportation and clean driving record
Goal-oriented approach with a competitive spirit
Strong organizational and multitasking skills
Ability to travel and work flexible hours for events and as needed
A builder who enjoys working in a dynamic early-stage company
Extreme attention to detail
Function Details
Reports To

Region Execution Manager
6c3d6e33-24ae-45a4-ae5c-ecd142564351